Building Services Design
In the current construction climate, sustainable design is critical to every new building — no matter how large or complex it may be.
A concise Building Services Design gives property managers, architects and developers the insight required to maximise efficiency, minimise energy use and deliver the optimum mechanical and electrical performance, which ultimately brings the building to life.
As a leading M&E consultancy, we remain at the forefront of technological advancements. Whether we're designing innovative low energy heating and cooling or conceptualising lighting and controls to deliver simpler energy management and reliable performance, we provide robust designs that are fully aligned with architectural and structural services. Even where sustainability is not at the heart of the project, we can conceptualise a practical and cost effective building services solution.
Building Services Consultancy
We create comfortable, safe & sustainable solutions
At EMEC, renewable energy, sustainable buildings and cost-effective green designs have been central to our business from the outset. Energy performance and carbon cost is becoming ever more critical to the planning and design process; however, sustainable, safe and energy-efficient buildings do not need to be costly. Our consultants carefully analyse financial viability and long-term payback to ensure that our solutions are budget-friendly too.
BIM: It's at the heart of efficient planning, designing & construction
Our expertise in BIM and thermal modelling helps us assess and implement effective energy strategies from the feasibility stage. Our 3D modelling expertise ensures renewables are fully integrated into the building design.
From gaining heat loss and gain calculations to producing full building thermal simulations and representations and delivering ventilation modelling, EMEC helps our clients stay informed from the start — avoiding last-minute changes whilst supporting sustainable designs. We utilise the latest building information and thermal modelling techniques and software to analyse every project's building physics. From concept through to completion, we work closely with the design team to deliver the most energy-efficient building achievable.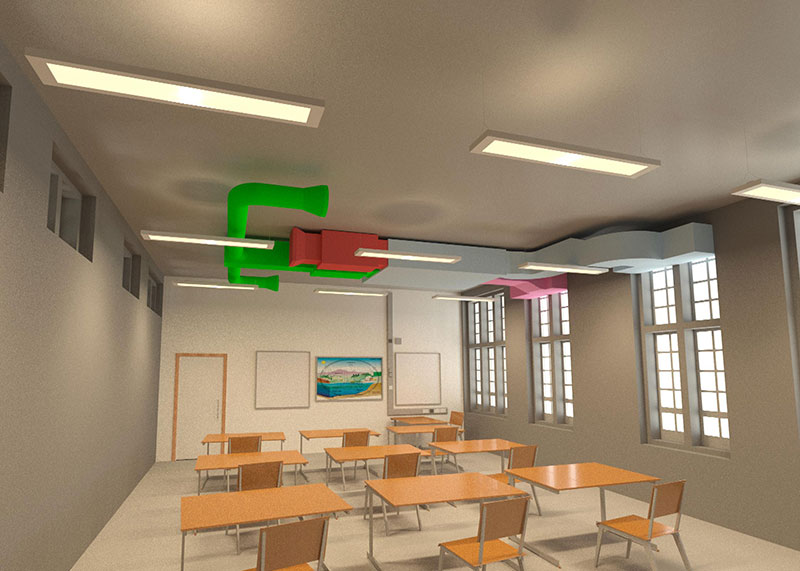 How can we help you?
The building service design is not only critical in terms of driving sustainability, but it also helps to ensure all building contractors, architects and structural engineers are aligned, whilst ensuring the lighting, power, HVAC and drainage systems are optimised to reduce energy costs, minimise excess emissions and maximise performance.
If you'd like to discuss your upcoming project with our team or wish to learn more about our experience spanning diverse sectors such as education, retail, large residential projects, offices, leisure and local authorities, please send us a message. You can also call us on 01525 493108.