Why choose EMEC?
Our highly skilled design and engineering specialists are sustainability-focused, delivering value engineering across the building lifecycle.
Extensive knowledge and many years of experience specialising in building design service and M&E consultancy.
Endorsed by industry-leading accreditations, such as Construction Line, SMAS and Membership of the ECA.
A proven portfolio across a diverse range of sectors, including retail, commercial, education and healthcare.
As a leading M&E consultant, we are fully compliant with industry standards.
An ethical and responsible company with a deep commitment to lessening our impact on the environment.
Experienced, economical & eco-friendly building design service
EMEC Design and Consultancy Limited provides a full spectrum of building design services, focusing on sustainable, mechanical and electrical engineering.
Our highly skilled designers and engineers have a wealth of experience across a multitude of sectors, including residential, retail, education, commercial, leisure and healthcare.
From the inception of a concept through to completion; we create tailored, sustainable building design solutions that are fit for the future. Our experienced, forward-thinking and dynamic building services consultants have a deep passion for solving complex construction problems. We deliver an array of 'big wins' for our clients through value engineering, reducing carbon costs and energy use without compromising functionality or financial viability.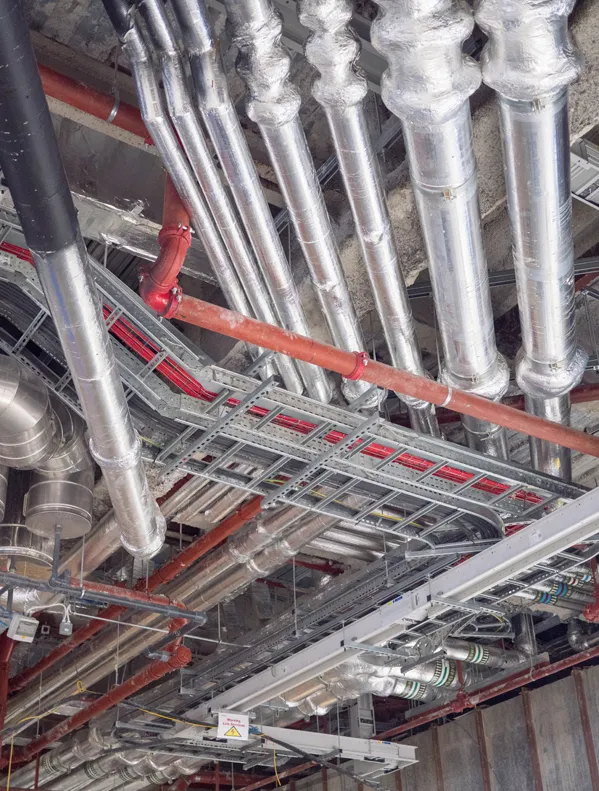 A building consultancy with decades of experience
With a proven portfolio of M&E consultancy and building services design, we're approachable for projects of all sizes and complexities.
With highly skilled design and engineering specialists, we deliver practical, cost-effective solutions to even the most obscure mechanical and electrical challenges, striving to provide the maximum, as economically as possible.
Testimonials
Working with EMEC's proactive team made a refreshing change. They were a pleasure to work with, delivering on time with great care and attention to detail.
Complete building services design across a diverse variety of sectors
Behind any successful design project lies a concise creative brief.
EMEC collaborates closely with our clients, gaining a detailed understanding of their mechanical and electrical requirements, whilst considering priorities, budget and timescale. An energy-efficient, sustainable design is critical to each new building and refurbishment, especially in the current construction climate.
Therefore, every design we produce minimises energy use whilst maximising efficiency. Whether you require low energy air conditioning, an advanced fire alarm system, external lighting solutions or full-scope building energy management systems, EMEC will conceptualise your designs, creating robust, sustainable solutions that are fully integrated with architectural and structural services.
Building Information Modelling (BIM) paves the way for sustainable building design
EMEC proves that sustainable buildings do not need to be costly. With thermal modelling and BIM, we help our clients reduce energy costs, minimise downtime and avoid expensive last-minute changes.
Thermal modelling and building information modelling are crucial to understanding the environmental impact of a building, its thermal performance and carbon cost – it's also often required at the planning application stage. By visualising a building's constructability before commencing the construction process, we can establish the heating, cooling and hot water loads of buildings. This process enables us to ensure buildings are safer, more sustainable and comfortable.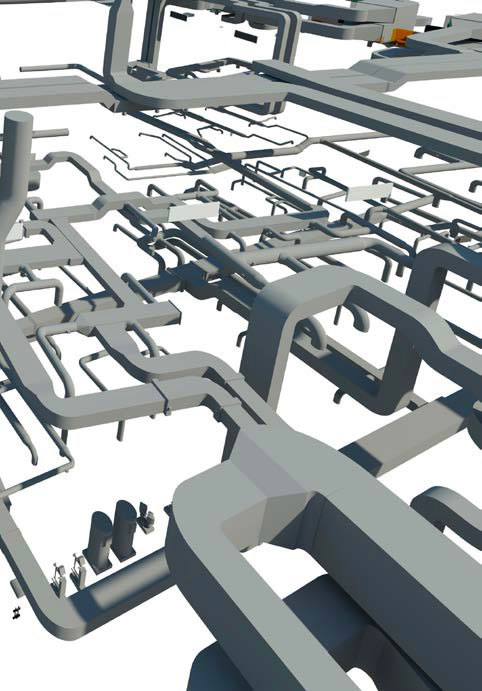 We utilise renewables to maximise comfort
EMEC was born out of a desire to create sustainable buildings with renewable energy. Our cost-effective green designs have been central to our business from the outset, and with our highly skilled engineering specialists, you're always guaranteed effective, honest and reliable solutions.
With a packed building services portfolio including innovative work with greywater and rainwater harvesting through to alternative energy use and low-impact lighting, we meet the most demanding efficiency targets and solve complex problems swiftly, elegantly and cost-effectively.
Our growing M&E portfolio spanning across multiple sectors
Every building is unique, with a distinct 'DNA'. EMEC tailors our approach for different building types, gaining a deep understanding of our client's vision whilst working collaboratively with principal contractors, architects, surveyors and clients.
Our mechanical and electrical specialists have worked across diverse sectors, including retail, residential, leisure, offices, education and healthcare, including local authority environments — giving us strength and breadth in a highly competitive market.
From introducing low-energy air conditioning to commercial properties, providing complete mechanical works for hospitals and helping to power an ice rink in a premier leisure facility, we take personal and collective responsibility for ensuring every detail is correct.
EMEC is an experienced, highly regarded building services consultancy, applying meticulous attention to detail at every stage. If you'd like to learn more about us and how we can help you, please call our friendly team today on 01525 493108 or send us a message using the form below.